Hunting through a few boxes yesterday (much of my life remains in boxes, after moving) I found an old "Friend of Cheeky" badge from Cheeky Weekly comic, which I read when I was, well, quite young. It reminded me that I used to be in a number of clubs, often connected with comics, and thought it might be interesting to start a topic where we can post details, along with pictures of course, of some examples, to share what we were all up to when we about ten.
In another box somewhere I have the membership cards and wallets for several other clubs, along with other badges, including The Desperate Dan Pie-Eaters Club, Warlord and The Dennis the Menace Fan Club (including Gnasher's Fang Club) with a googly-eyed hairy badge of Gnasher, but I can't get to them immediately. For now, here are a few I did find: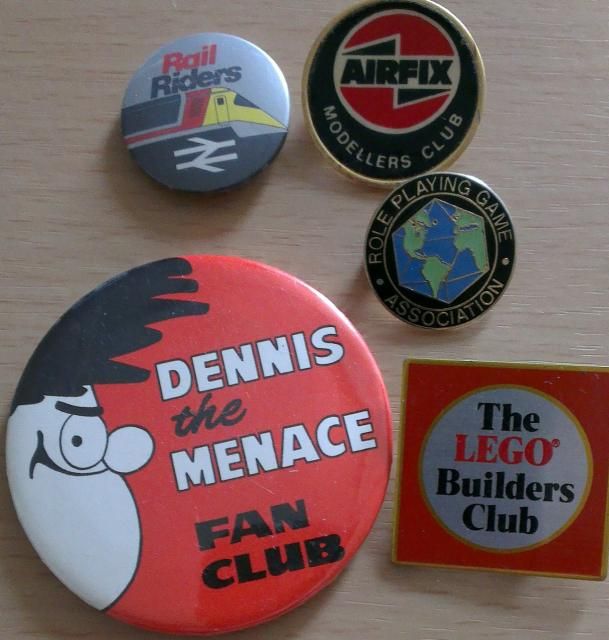 Memories of cycling to the Post Office to buy a postal order and sending it, along with the coupon carefully snipped from the comic, flood back. The RPGA badge obviously comes from a little later on, but is there to add some vaguely RPG-related content
Anyone else join these sorts of things?