Well as some few of you may know, the Dragon Age character creator has been made available for us to play with. It's close to the Oblivion facegen style but seriously dumbed down (I miss the options). Anyway, I made a few characters (a dozen or so) and, whilst listenning to a Night Below session I got bored and decided to start doing party portraits.
Helga Oakenshield
This is my take on Helga (there weren't enough plaited hair options). I did quite a good Jamroar as well but then remembered he was an elf (and I'd done him as a human/half elf, so he'll need redoing).
But she's not just a pretty face. She's obviously been to the Patrick Moore school of acting since she can raise one eyebrow!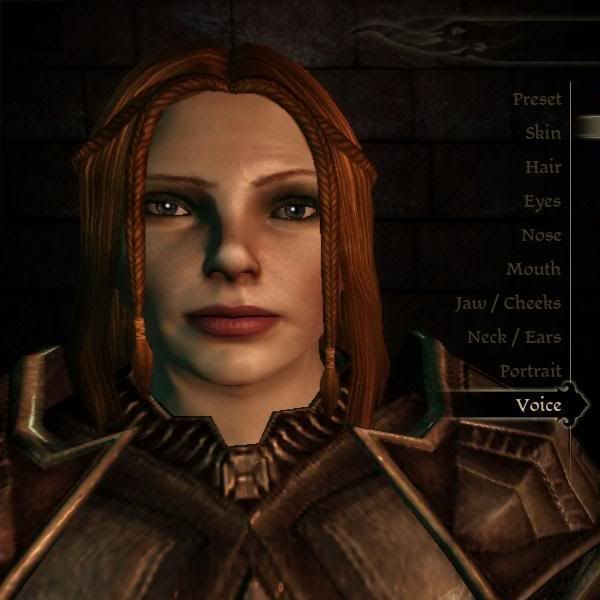 I like this one. It looks like she's trying to look innocent after having done something mischievous (or daydreaming, I can't quite decide).
Here she is saying something. She looks a bit disappointed with someone (perahps the same person's asking for healing again).
This one looks alert, like she's just noticed something, although there seems to be a slight sense of trepidation as if she's not comfortable with her discovery.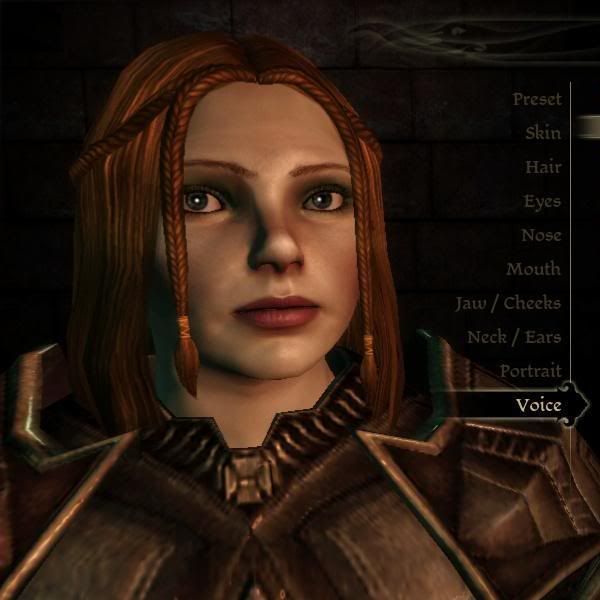 And this one's my personal favourite. It loks like she's admonishing someone for some foul misdemeanour. "Oooh no you didn't just..." It would be rgeat if this one could be used for a caption competition but we'd need to ask Lindsay to judge it.