Submitter
Submitted: Jan 15 2015 05:20 PM
Last Updated: Jan 15 2015 05:20 PM
File Size: 98MB
Views: 1883
Downloads: 901
System: Call of Cthulhu
Run Time: 01:47:03
Genre: Horror
Profanity Level: Jolly Sweary Indeed
Purchase from: Amazon
Purchase from: DriveThruRPG
Download Tell Me, Have You Seen The Yellow SIgn? Session 06
0
Tell Me, Have You Seen The Yellow Sign? Episode 06
"69 is Always a Success"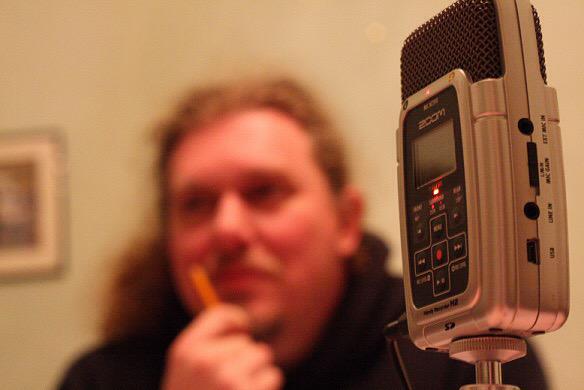 Recorded on January 13th, 2015.
Prepare to be amazed, happy listeners! The BAGgies have achieved the unthinkable - they've found the plot! In merely six episodes, the brave, brave investigators have tracked down the terror that threatens the good citizens of New Orleans, and are ready to foil the wicked schemes that have been lain.
Stepping through a magical portal to the bleak and blighted scene where the dreaded Tibetan cannibals are preparing their annual toddler barbeque (or possibly it's the cultist worshippers of He-Who-Is-Not-To-Be-Named planning to summon their King in Yellow from Dread Carcosa, one or the other), the investigators must do battle with the followers of
Eeevil
. Will Our Heroes
TM
prevail? Or will those frightful giant storks make hobo stew of
them?
Starring:
Ross
as Stanley Maxwell, ex-soldier; fast-talking, fast-shooting, ugly as sin.
Steve
as Father Anton LeBlanc, charismatic Catholic priest, native to New Orleans.
Tina
as Dr. Claudette, a fellow New Orleanian; the looks
and
brains of the outfit.
Wayne
as Hobo Jack, a gentle giant of a man.
Fin
as the Keeper of Arcane Lore.
Max, AKA Steve 2.0
as Supplementary Laugh Track and Snow Detector.
Intro & Outro Music:
Return of Lazarus
©
Kevin MacLeod
.
Other files you may be interested in ..
3 user(s) are online (in the past 15 minutes)
0 members, 3 guests, 0 anonymous users
Tell Me, Have You Seen The Yellow SIgn? Session 06